SELECT * FROM cms_module_banners WHERE (category_id = "62") AND (expires > '2022-10-06 10:25:24' or isnull(expires)) AND (max_impressions = 0 OR num_impressions < max_impressions) ORDER BY RAND() LIMIT 0,1
24/09/2013
Pierre FROLLA à Biarritz
---
News Apnée
Créée il y a 15 ans, l'association Etoiles des Neiges soutient les jeunes atteints de mucoviscidose en leur proposant diverses activités ludiques et éducatives autour du sport : rencontres et stages avec des champions et grands sportifs, réalisation de leurs rêves et accompagnement dans leurs projets.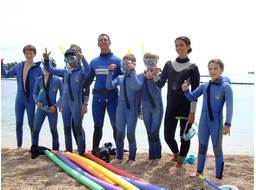 Du 30 octobre au 2 novembre 2013, le quadruple recordman du monde d'apnée, Pierre FROLLA ( parrain de l'association contre la mucoviscidose Etoiles des neiges)  participera au stage " surf and golf"  aux côtés d'enfants atteints par cette maladie et dans le cadre du trophée Enjoy and Care de la fondation Quicksilver.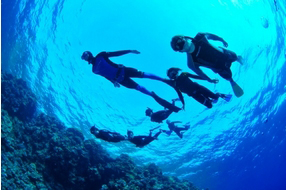 Pierre Frolla et Julie Pomagalski (championne du monde de snowboard) seront présents aux côtés des stagiaire pour partager et encadrer dans les activités surf et golf. D'autres champions de l'équipe Quisilver seront aussi présents sur le trophée golf dont Romain Mesnil (Champion de saut à la perche) et Mathieu Crepel (champion de snowboard).
Bref une date à ne pas manquer !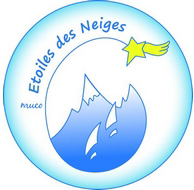 ---